The first service was held on June 14, 1964 at 3:00 p.m. in the Old Belmont Park Methodist Church building, located on the corner of 15th and Pegram Streets.  Dr. W. Jack Hudson was our speaker.  Our first Sunday school and regular services began on June 21, 1964.  Twenty-eight people banded together and organized the Belmont Park Baptist Church with Dr. Gene Cole as pastor.  The Lord gave us a wonderful ministry there in the Belmont community.  We rejoice in the many souls that were saved.
In 1968 the Lord led us to purchase our present property and began to build our new facilities. Our name changed with our location and became Devonshire Baptist Church.  God has blessed during these 55 years in a marvelous way.  Many souls have been saved, blessed and used of God. Seven of our men have been called into full-time service as pastors or missionaries.  Currently we are sending support to 27 missionaries and missionary projects around the globe.  We are also in our 54th year of broadcasting the wonderful grace of Jesus over radio station WHVN.
Yes God has blessed us abundantly and we praise His holy name for all that he has done through our church and people.  We are looking forward for even greater blessings during the years ahead, till Jesus comes.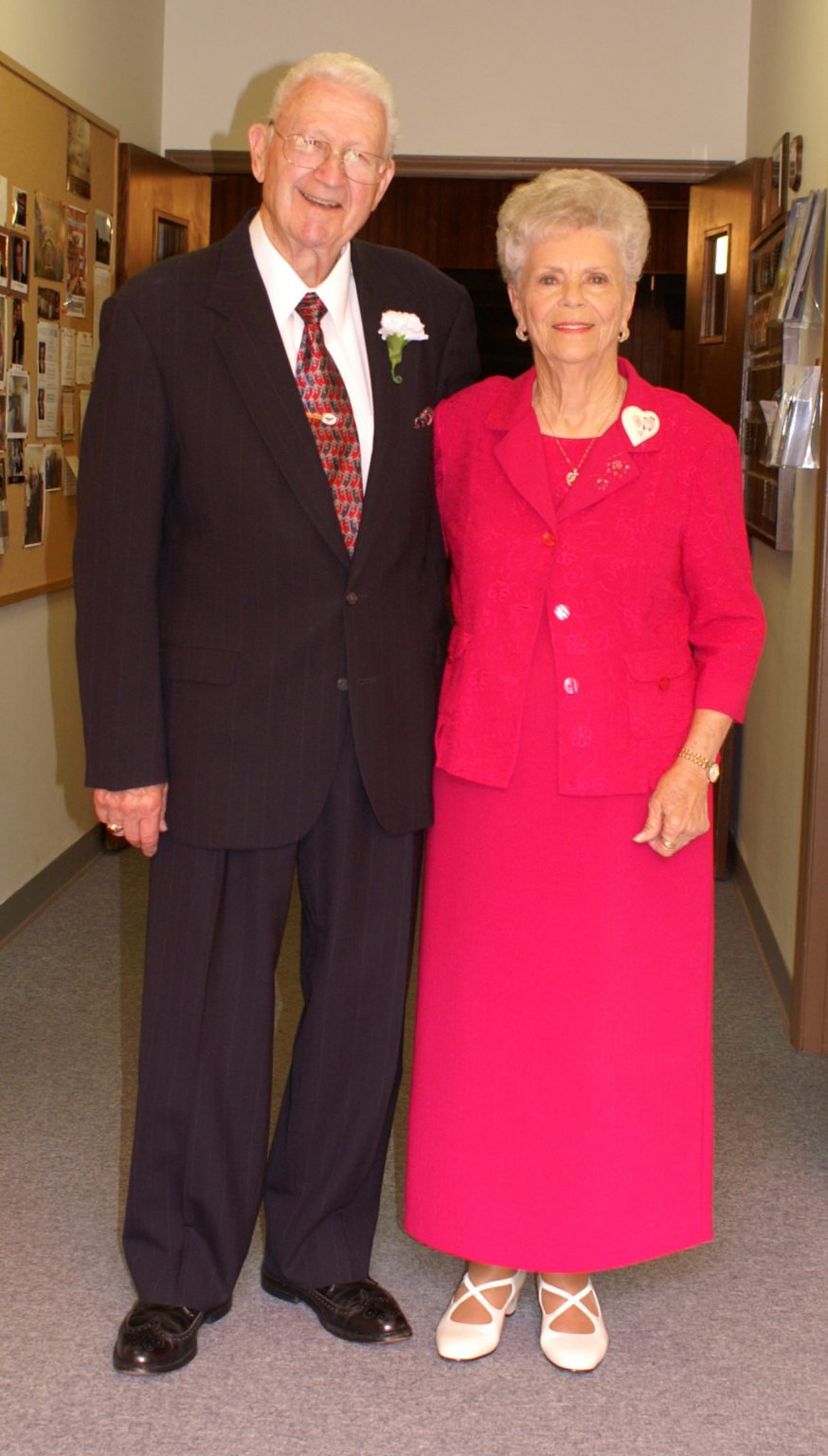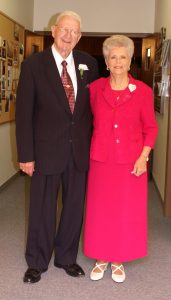 Dr. and Mrs. Gene Cole
(Our founding pastor and his wife)
Pastored  1964-2018)
Homegoing of Pastor Gene Cole
Rev. Boyce "Gene" Cole, age 89, went home to be with the Lord Saturday, August 8, 2020 in Trinity Elms Health & Rehab of Clemmons.
Gene's early years were difficult; while his mother spent a year and a half in a TB sanatorium and his father was driving long-distance, he and his younger siblings lived with several different families.  There he learned to plow behind Kate, the farm mule, at age five and enjoyed riding her afterward.  He always  appreciated how good he was treated by the kind  Folks who cared for him and his siblings during those difficult times.
As a young man driving his father's produce truck he met his one and only love, Emma "Boots" Tillett.  One afternoon, while approaching the truck, he saw Boots and her sister Barbara sitting on the back bumper and her uncle, Willis, a friend of Gene's, standing nearby.  About Boots, he commented to Willis, "That's the prettiest girl I've ever seen!"  When Willis asked, "Do you want to date her?" he said, "Has a cat got fur?!"  Seventy years of marriage later he treasured her even more.  During his last days in rehab he slept with her picture held tight to his chest.
After their marriage Gene put his high school Machine Shop training to work at Perfecting Service Company on Atando Ave. where he advanced to Precision Machinist.  During the Korean War he was given security clearance by the FBI to produce vital parts for all branches of the U.S. Military and NASA.
In 1960 he answered the call to preach and began his studies.  He moved the family to Chattanooga, TN in 1962 to complete his education at Tennessee Temple University & Bible College.  While working as a machinist fulltime at Industrial Machine to support his family, he completed a four year course of study in only two.  It is a testament to his dedication that he graduated Doctor of Divinity and was named valedictorian of classes 1963 and 1964.
Rev. Cole then returned to Charlotte as the founding pastor of Belmont Park Baptist Church, five years later renamed Devonshire Baptist Church, where he served 54 years.  He also produced and hosted the radio broadcast, "The Wonderful Grace of Jesus", which aired on WHVN and the Internet, as well as teaching the Thursday Morning Bible Class, both for more than 50 years.
He enjoyed fishing, playing softball on the church team, and most of all, helping people however they needed it: fixing cars, house plumbing or electrical- whatever was needed.  Rev. Cole was not only a caring pastor, he was a good and reliable friend.  He enjoyed giving ministry interns the opportunity to hone their preaching and music skills and sharing his considerable experience.  Most of all he enjoyed sharing Christ with whomever he met, always in a loving, gentle, nonjudgmental way.  Simply put, he loved people to Christ.
Rev. Cole retired November 15, 2018, moving to Cadence Assisted Living of Clemmons, to be near family and to receive the care he and Boots were no longer able to provide for themselves.
Gene was preceded in death by his parents, Boyce M. Cole and Daisy M. Cole, sister Cecelia Penninger, and brother Louis N. Cole.  Survivors include his wife Emma "Boots" Cole, son Rickey E. Cole (Gail), daughter Cathy A. Galinot (Al), and granddaughter Jessica L. Cole, all of Clemmons, NC, and numerous nieces and nephews.
Rev. Cole's passion was the ministry of Devonshire Baptist Church.